NATIONAL BOYFRIENDS DAY – OCT. 3

While it isn't a recognized national holiday, this is as good an excuse for a date night as any. And a date night is a kilt night! It's their turn to do something nice for you, but be sure to show your gratitude, starting with your best Celtic look.
If you're trying to find a nice token for your best beloved on this day, take a look at our many accessories as well as our ever popular Gift Certificate.
---
NATIONAL GOLF DAY – OCT. 4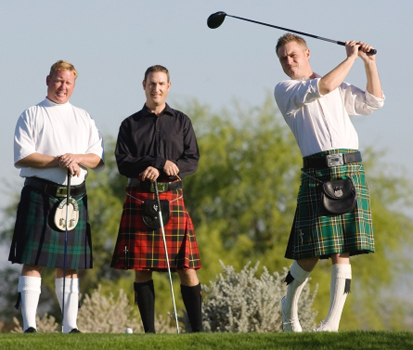 As you know, the Scots invented the great game of golf. Many dedicated traditional golfers kilt up before hitting the course. Well, on this day you can look good and also do good.
The Professional Golfer's Association (PGA) created this truly admirable event back in 1952 and continues to sponsor it today. The very first National Golf Day event was held at Cog Hill Golf and Country Club, in Lemont, Il. It was attended by many noted celebrity golf fans including Bob Hope, Dean Martin, and Jerry Lewis. The tournament raised $80,000 for charity.
Today the tradition continues with over 4,300 professional members of the PGA playing golf with contributors. The contributors' entry fees go towards a wide array of charitable causes. Many golf courses hold their own charitable events, so check around to see if a local club has a fun day planned.
What kilt should you wear when golfing?
We recommend our Casual Kilt or Semi-Traditional Kilt. Both are light and comfortable for a day on a sunny course.
---
HOMECOMING – ANY WEEKEND IN OCTOBER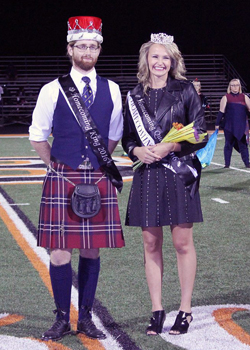 This month across the USA high schools and colleges will celebrate Homecoming with dances, football games, parades and more. If you're a student, alumnus or proud parent, this is a fantastic opportunity to kilt up and have a blast! For attending the big game, you can choose either a casual kilt or, for something a little warmer in the bleachers, a 5-yard wool kilt. The brighter the tartan the better!
If you are planning to attend a Homecoming Dance, it may be time to invest in a more formal kilt outfit. Take a look at our Argyll and Prince Charlie Kilt Packages for ideas.
---
OCTOBERFEST – ANY WEEKEND IN OCTOBER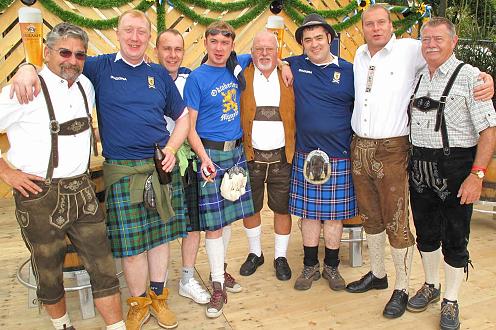 Wait. A German holiday? Yup! You see Rocky, our founder, is part German. He even designed the German Heritage tartan! More so, we are situated in Pennsylvania Dutch country, so we have a number of customers with both Celtic and German ancestry. Two great cultures that both LOVE BEER. In fact, lots of Celts and Germans around the world get together to raise a stein on this occasion celebrating the harvest, good cheer and camaraderie. Prost!
---
LEIF ERIKSON DAY – OCT. 9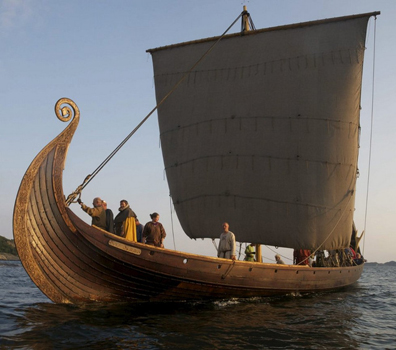 Celtic and Norse blood in your veins? Then this is a good day for you.
Leif Erikson Day recognizes the first European to set foot on North American soil. Around 1002 A.D., Leif Erikson (aka: Leif, Leifur or Leiv. Last name: Erikson, Ericson, Ericsson, or Ericksson) sailed to North America from Greenland, where his family had lived for some time after his father, Erik the Red, had been exiled from Iceland.
Leif was searching for more hospitable lands and was following the vague directions of another norseman who had made a foray to the south but not landed. As recorded in his Saga, Leif made landfall at several points. The exact locations are hard to pin down but it is believed he landed along the coast of Newfoundland and may have gotten as far as Cape Cod. Leif only made one trip to "Vinland" but other northmen followed over the years including his brother, who was killed by Indians. In 1964, a joint resolution by Congress officially declared October 9th as Leif Erikson Day.
So are you part Viking? Your personal genealogy will tell you for sure, but your name itself is a clue. Several Scottish clans, including Gunn, MacDonald of the Isles and MacLeod,  were founded by Vikings who settled in Scotland. The same goes for some Irish families from around Dublin, the Irish city founded by the Norse.
It's a great excuse to add dashing Nordic-look accessories to your kilt outfit. Check out our Runic Scarves and Serpent Design Buckle!
---
SAMHAIN AND ALL SAINT'S DAY – OCT. 31 / NOV. 1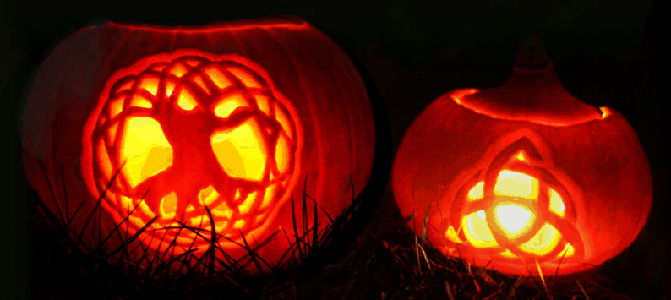 What we now call Halloween was once the first Celtic fire festival of the year. The Irish name for the holiday is Samhain (sow-een or sow'-inn), which refers to the whole month of November. Samhain comes from the old Gaelic "samhraidhreadh" meaning "summer's end".
A sort of Celtic New Year's Eve, the old pagan fire festival marked the beginning of the dark half of the year. It was a harvest festival as well as a signal to begin preparations for the winter — the season of death.
Like the Mexican Día de Muertos, this holiday would include (and for many modern Pagans still does include) feasting and rituals to honor dead ancestors and loved ones — the Fleadh nan Mairbh. Ceremonies involved fire, lights and setting out food and gifts for passing spirits. Some spirits were friendly and could bring good luck, while others were evil or mischievous. This was the root of the masking tradition we now know as trick-or-treating. After conversion to Christianity, most of these folk customs were still enjoyed though different meanings might be assigned to some of the elements.
All Saints Day, the day after Samhain, was the primary Christian response to the pagan festivities. It is a time for prayer and worship dedicated to the dead in general, not merely canonized Saints, as one might expect.
KILT UP FOR OCTOBER HOLIDAYS AND HAVE FUN!