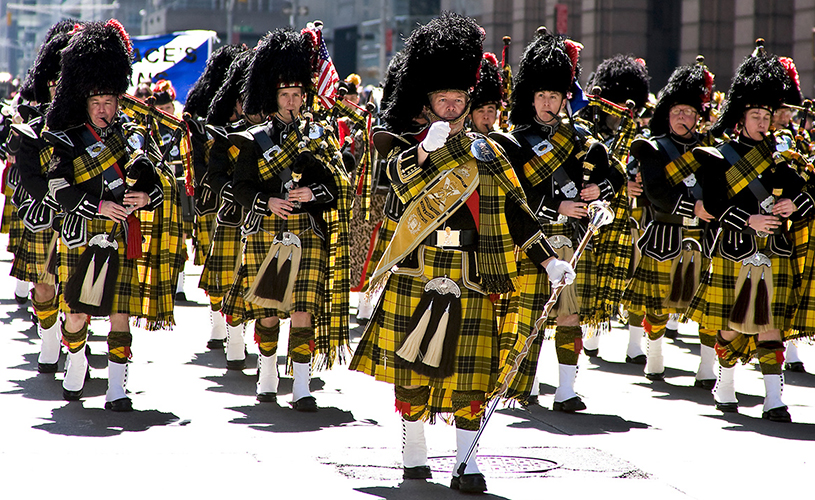 TARTAN DAY HAS BECOME SUCH A BIG DEAL IT IS HARD TO BELIEVE THE HOLIDAY IS SO YOUNG.
Now, New York City has gone so far as to declare the days surrounding April 6th "Tartan Week" to accommodate all the festivities. Meanwhile, many other cities around the USA have inaugurated their own Tartan Day celebrations. At last count, there are around 6 million people of Scottish descent in the US. No wonder Tartan Day is growing!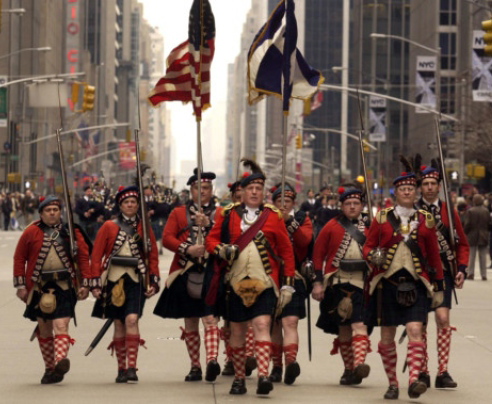 The first American Tartan Day was started in NYC by the New York Caledonian Club on July 1, 1982. It was a one-time-only celebration to mark the 200th anniversary of the repeal of the 'Act of Proscription' of 1747. This was the infamous British law which forbade Scots from wearing Tartan as well as other elements of national dress. Everyone had a good time, but the event was stand-alone.
It was not until 1998 that the Coalition of Scottish Americans successfully lobbied the Senate to draft a resolution designating April 6 as 'National Tartan Day'. But that wasn't the end of the process — other resolutions followed. Finally in 2008, President George W. Bush issued a proclamation setting National Tartan Day in stone. As the proclamation states, the holiday officially recognizes that "Americans of Scottish descent have made enduring contributions to our Nation with their hard work, faith, and values. On National Tartan Day, we celebrate the spirit and character of Scottish Americans and recognize their many contributions to our culture and our way of life."
So why April 6th?
On April 6, 1320, Scottish magnates and nobles gathered at Arbroath Abbey to set their seals on a letter to Pope John XXII. This document, called the Declaration of Arbroath, asserted Scotland's status as an independent, sovereign nation with the right to use force of arms if unjustly attacked. It has been called "the Scottish Declaration of Independence" and many believe it was a strong influence on the Founding Fathers of the United States. A great number of the founding fathers were of Scottish descent. And Thomas Jefferson, who wrote our Declaration of Independence, had a Scottish tutor. So even if they did not refer directly to the ancient document, it is quite reasonable to imagine that its spirit was passed down to these brave men culturally.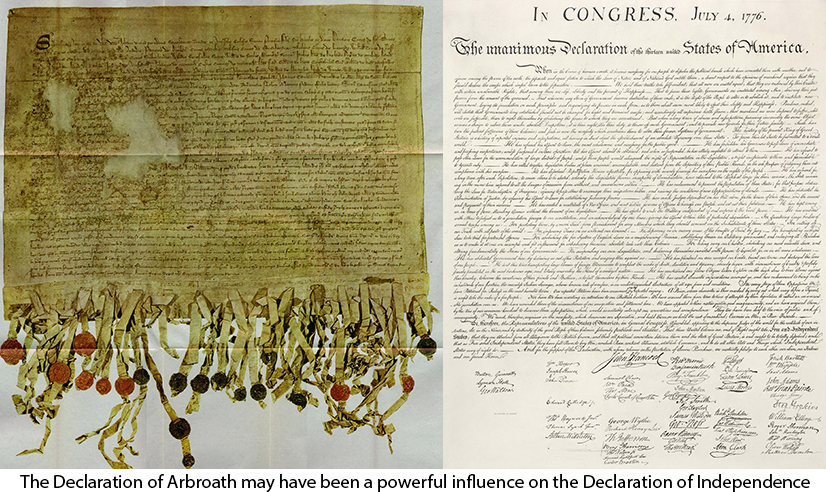 Kilt up for Tartan Day!
All over the world, people of Scottish descent dress up to celebrate. Naturally, the holiday is a great excuse to sharpen up your highland wear outfit, even if you already own a kilt. (you knew we'd get a plug in here somewhere, didn't you?) Scottish national symbols you will see worn with pride this weekend include…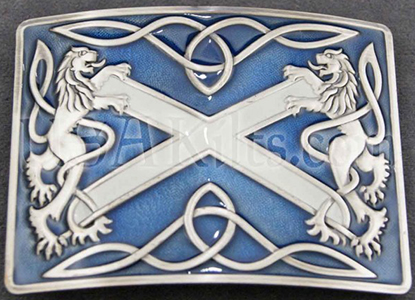 The Saltire — the Scottish flag featuring a white "X" on a blue field.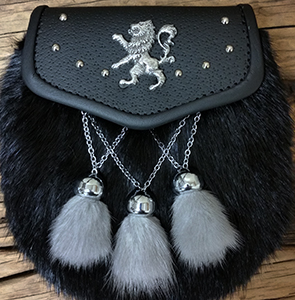 Another very popular symbol is the Rampant Lion — heraldic symbol of the Kings of Scotland.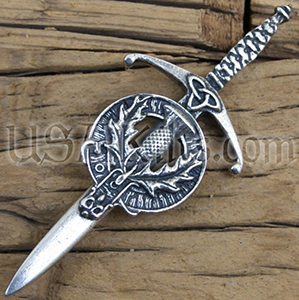 And of course, the Scottish thistle — perhaps the most ancient of Scottish national symbols.
Check Your Scottish Events Calendar!
Tartan Day parades and other activities are held by St Andrews Societies throughout the nation. Most events take place on the weekend closest to April 6. Major cities with long-running Tartan Day celebrations include New York City (still the biggest!), St. Charles, Missouri, Washington DC, Baltimore, Alexandria, Virginia and San Diego, California. Hundreds of pipe bands perform. There are also Highland dancers, dog shows, pub crawls, you name it. So get ready to show your Scottish and American pride and have a grand time!

HAPPY TARTAN DAY!