Easy Stocking Stuffers for Bagpipers!
Both bagpipes themselves and the piper's uniform are in need of continual maintenance, so it's not hard to find practical gifts for any bagpiper. Reeds are always in demand. If you are unfamiliar with the reeds that your piper uses, basic maintenance supplies make perfect stocking stuffers.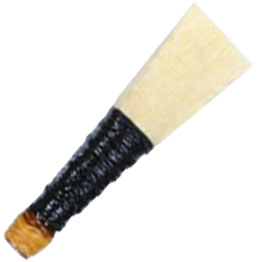 All pipers use plain and waxed hemp to keep the joints of their pipes secure and airtight, a few rolls of each will be plenty for the entire year!
Other items like brushes, oil, and reed protectors are inexpensive and practical supplies that pipers will always need.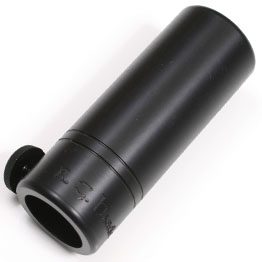 One other essential for the piper on the go is a sturdy bottle holder — a life-saver during parades!
He just Started Taking Bagpipe Lessons?
Do you have a kid who wants to learn the bagpipes? You don't have to shell out thousands of dollars for a set of bagpipes. Not yet anyway. The first thing they will need is a good Practice Chanter – from you or from Santa. Training Books are also a must. Eventually, you may want to invest in a set of Practice Bagpipes. Remember that even experienced players use practice chanters and pipes regularly.
All pipers need a way to carry their gear around, so consider our high quality Bagpipe Travel Case.
Every Bagpiper Loves a New Sporran!
Many pipe bands issue Horsehair Sporrans or Dress Sporrans to their members for performances. That's nice. But it's just not the same as having your own. And it sends pipers searching for a less formal sporran to wear throughout the year, or for a nice sporran they can use for personal gigs such as weddings. A Day Sporran or Semi-Dress Sporran will be suitable for a variety of occasions and will last a lifetime.
If you are not sure which he will like, consider the Piper's Dress Sporran — it's an old stand-by that looks good and professional for any occasion. Great for Pipe Band Drummers, too!
And naturally any kilt outfit accessory can be a wonderful gift and not cost too much. Kilt Belt Buckles, Kilt Pins and Extra Kilt Hose are great stuffers, too, or gifts kids can afford to give Daddy. Don't worry if he already has a buckle or pin, these are collectible items.
Shhhh! Secret!
If you aren't sure what to get him or her, the easiest way to gain secret intell is by asking band mates and instructors. They will probably know what your giftee has been talking about (or complaining about!) and have specific gift suggestions. If you are still uncertain what to get your bagpiper, a gift certificate is always a safe option!
We can also make a personal recommendation for you. Call us at the shop (800) 368-8633 or email lucas@usakilts.com to get help from our resident bagpipe expert.