Many Subcultures Wear Kilts to Express Their Style.
Goth is Just One.
Kilts are not just for traditional dress or fusty formal occasions. For as long as there have been Celtic rebels, there have been rebels sporting kilts. From the Jacobites of the 18th century, to the Irish Nationalists, to the punk rockers of 1980s … Kilts = Freedom. Today this includes music scenes and subcultures all around the world. In this series we will highlight a few of them for you. If you're into one of these scenes, we hope to hear from you! If you have never heard of them before, prepare for some eye-opening!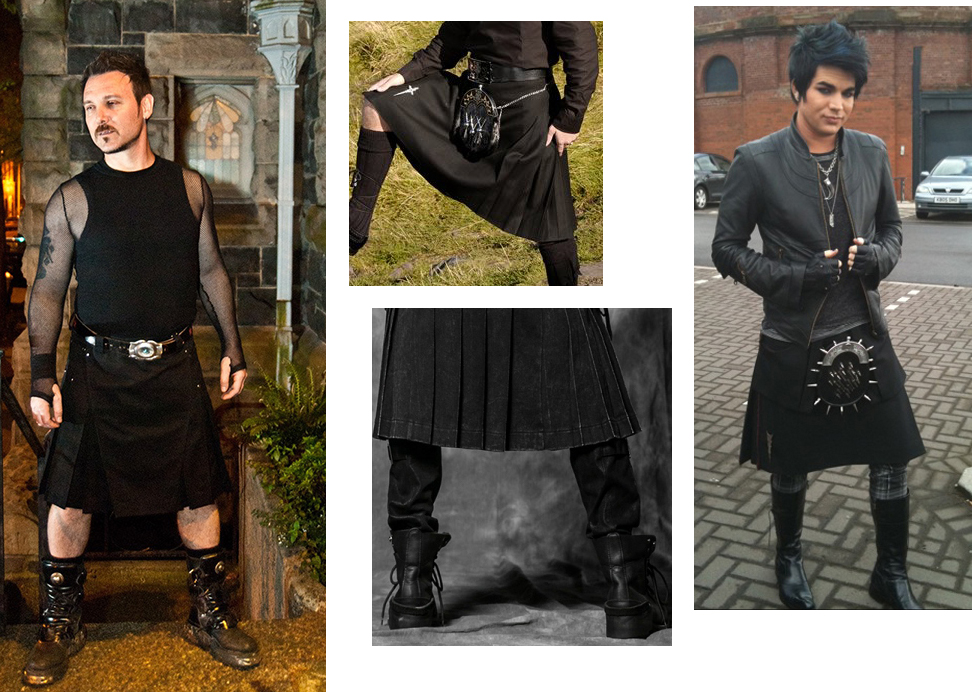 British Goths tend to be more into using tartan in their outfits, for obvious cultural and geographic reasons. You'll see more plaid at Whitby Gothic Weekend than at Wave Gotik Treffen. Of course, in the States anything goes. A number of Goths here also do Renn Fair or Steampunk events, so a good kilt does double duty.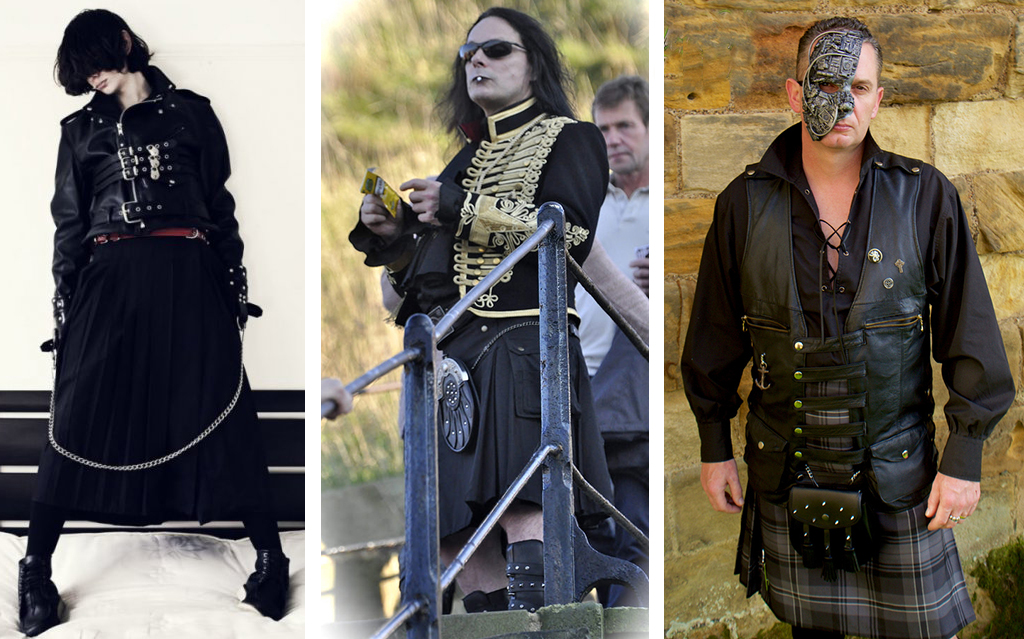 Where Punks tend to plaster their kilts with random decorations like band patches and safety pins, Goths are more likely to leave them pristine or to use minimal, carefully chosen decoration. Goths are all about precise accessorizing. For example, a chrome kilt pin with a red stone (bonus points if it is bat-shaped or cross-shaped). They also tend to appreciate quality. ("Corporate goth …because nice boots cost money.")
Elegant Leather Sporrans are a Must

Goths tend to prefer a black sporran with a bit of metal decoration. It runs the gamut. A simple day sporran such as the Simple Pin Sporran or Studded Day Sporran can look great. A semi-dress sporran with black fur is another possibility as is a Leather Dress Sporran. Bagpiper Hunting Sporrans are especially popular. Most sporran decorations are chrome or pewter and either fits the Goth aesthetic well.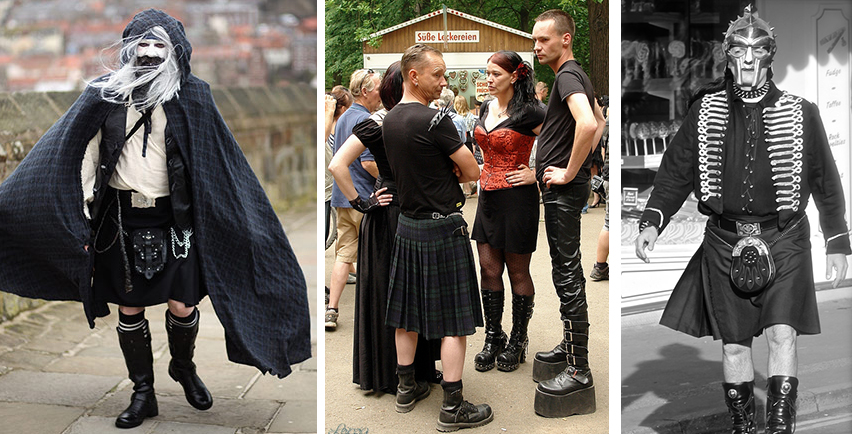 The kilt may be worn with just about anything below including traditional kilt hose, slim-fit jeans, leggings, fishnet tights, etc. Boots range from "stompy boots" like New Rocks to classic Winklepickers (or winkle pickers).